Author: Gwen Bailey
WHY DO YOU DO SCIENCE? — That was the question posed by Dr. Shane Bergin, a professor at Trinity College and member of the Marie Curie Alumni Association (MCAA), at the EuroScience Open Forum in Manchester two weeks ago.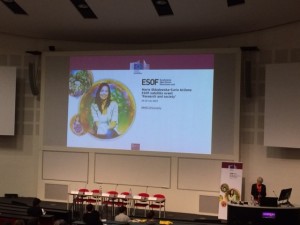 Some people had responses such as: I love learning, or my parent/friend inspired me. But the thing that all scientists seem to have in common is the desire to transform society. Which is true, but I would never tell people when asked what I do for a living is:  transformer of society! So in order to attempt transform society, Dr. Bergin started the Dart of Physics initiative.  This initiative was inspired by the Poetry on the Underground initiative in London.
Dart, which stands for Dublin Area Rapid Transit ,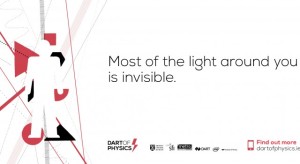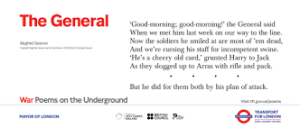 started as a campaign to connect people with science, especially those people who don't identify as scientists. This type of campaign underscores the concept of what it means to be a Marie Curie Fellow. It's all about being accessible and multidisciplinary–being able to connect physics to people, for example–being able to view learning as only internal– via books or lab research–but through social experiences.
At the end of his talk, Dr. Bergin leaves the audience comprised of former and current Marie Curie fellows with one question. How would you make this? Dr. Bergin challenges us to connect science to the local community. And this is one way, writing these blogs for public dissemination. To inspire one another by our research by communicating our passion for tacking the technological issues of our time.
I highly recommend attending the next MSCA event in two years' time. Meetings like this allow you to meet people who are not technical experts in your field, which then allows you to break up silos, and get new perspectives and ask questions to understand societal issues more broadly. The Marie Curie fellows stand in a delicate place, in between technical science and the cusp of society. But this lecture taught me that in research and society, we're all-in the same boat.